Image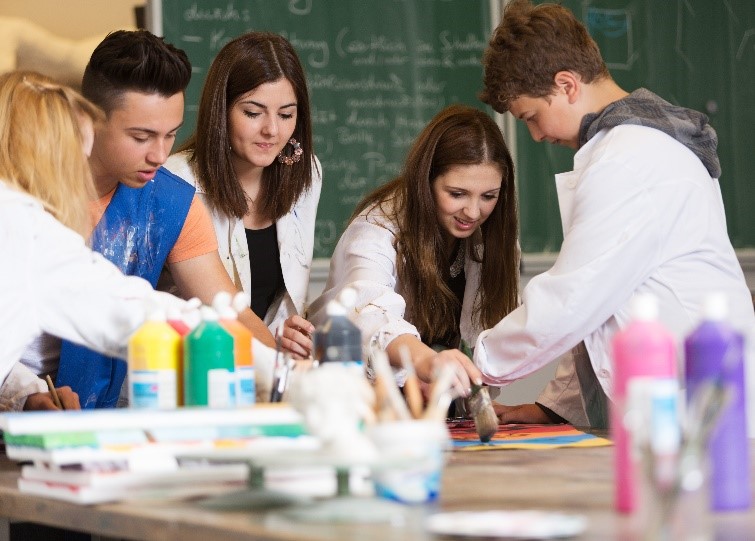 Experiencing bullying at school can impact a student's mental health, wellbeing, and academic achievement. According to CDC's Youth Risk Behavior Survey, in 2017, 19% of U.S. high school students were bullied at school, and 6.7% didn't go to school at least one day during the previous 30 days because of safety concerns. However, creating a safe and supportive school climate can help prevent bullying. One approach to creating safe and supportive school climates is to implement Social Emotional Learning (SEL), a promising approach to foster students' social skills, school connectedness, and academic achievement – especially in preschool and grade school when children are learning skills and social norms.
The Collaborative for Academic, Social, and Emotional Learning (CASEL) developed a framework with five core social and emotional competencies that can be promoted through SEL:
Self-awareness: awareness of one's feelings, thoughts, strengths, and limitations.
Self-management: the ability to regulate one's emotions and actions including stress, impulses and motivation; and to set and achieve goals.
Social awareness: the ability to understand different perspectives; have empathy; and understand social norms.
Relationship skills: communication, assertiveness, conflict resolution, and problem-solving.
Responsible decision making: the ability to make constructive and respectful choices about personal behavior and social interactions.
A meta-analysis of the effectiveness of SEL programs in schools showed that they positively affected students' emotional competencies and social behaviors, and improved academic performance. Studies have shown that schools that implement universal prevention programs including SEL, showed decreased violence. StopBullying.gov provides other strategies for creating a safe and supportive learning climate and managing classrooms to prevent bullying.
StopBullying.gov has many resources that teachers, parents, and caregivers can use to help foster positive social interactions between youth, including strategies to support children with Disabilities and Special Needs; how Bystanders are Essential to Bullying Prevention; how to Preventing Bullying Through Moral Engagement; and the importance of teaching good Digital Citizenship Skills to children and teenagers.