Image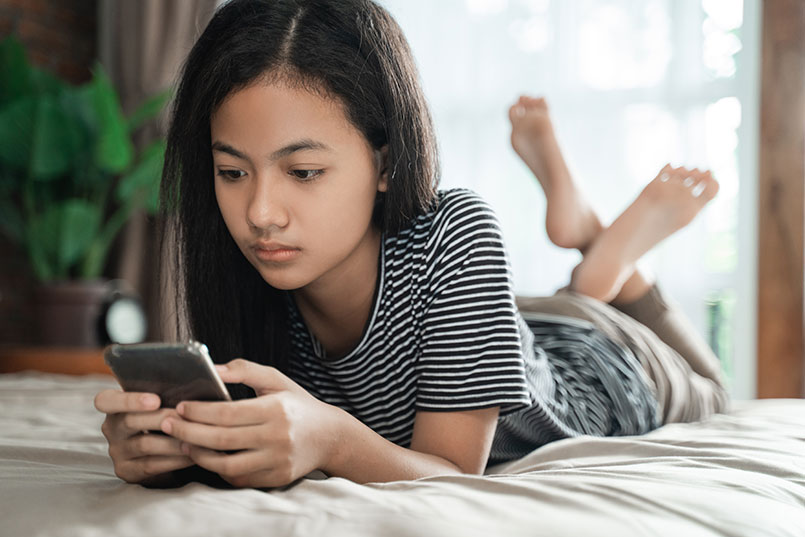 Most teenagers have smartphones. Even before social distancing guidelines took effect, teenagers spent a lot of time on their phones and online. Social media and online platforms provide ways to connect and share thoughts with friends, acquaintances, and others. It can also be a place where conversations can quickly become contentious or uncivil.  Sometimes comments can trigger strong reactions that escalate into aggressive communication and bullying.
Learning How to Behave Civilly
Civil behavior uses words and actions that show respect and courtesy towards others, whether or not you agree with what they say and do. Being civil helps to maintain positive social interactions. Teaching children and teenagers how to be civil towards others – in person and online – can give them important social skills for navigating school, college, future employment, and other social settings where they will interact with all kinds of people who have beliefs that are different from their own.
Parents are Role Models of Civility
Parents play an important role in teaching civil behavior and good digital etiquette skills. Practicing good digital citizenship and etiquette can help protect against cyberbullying. For instance, teaching children and teens that digital interactions should follow the same social guidelines as face‐to‐face interactions gives them a way to measure their behavior. They shouldn't say something mean, hurtful, vengeful or disrespectful to someone in person, and they shouldn't say it or share it online, either. If a child or teen is on the receiving end of disrespectful comments online or on their device, they can block the sender and remove themselves from the conversation instead of engaging or retaliating. There are many ways to behave civilly, maintain respect, and avoid potential bullying.
Tools for Parents