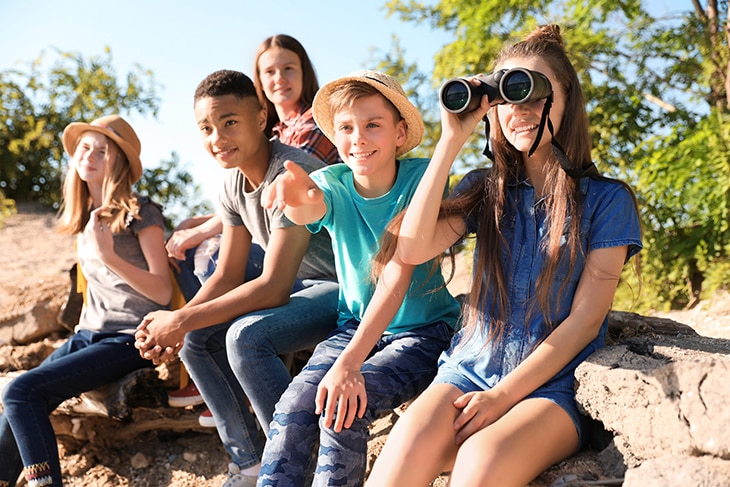 For children, summer is a time for rest, family vacations, camp, and fun with friends. With a more relaxed schedule, online gaming, texting, and time on social media may also increase. The summer break can be a great time for parents to refresh bullying prevention strategies, strengthen communication with their children, and prepare for the upcoming school year. The following tips can help parents support their children's positive experiences, friendships, and successful transition to the new school year.
Maintain or refresh healthy boundaries for your child's electronic device use or gaming for the summer.
Start or continue open conversations about your child's friends. Are they making new friends at camp or in their summer activities? What do they enjoy doing together?
Maintain connections with your child's school friends by making plans to get together and stay in touch over the summer.
Role model respectful, inclusive behavior when you're in new settings or meeting new people,  and encourage it in your child.
Add family activities to your schedule, to bond and have fun together.
If your child was bullied and is still experiencing sadness, depression, or anxiety, consider talking to his or her pediatrician and explore options to help them heal.
If your child is going to a new school in the fall, research the school's climate, bullying prevention efforts, and bullying policies.
Additional Resources