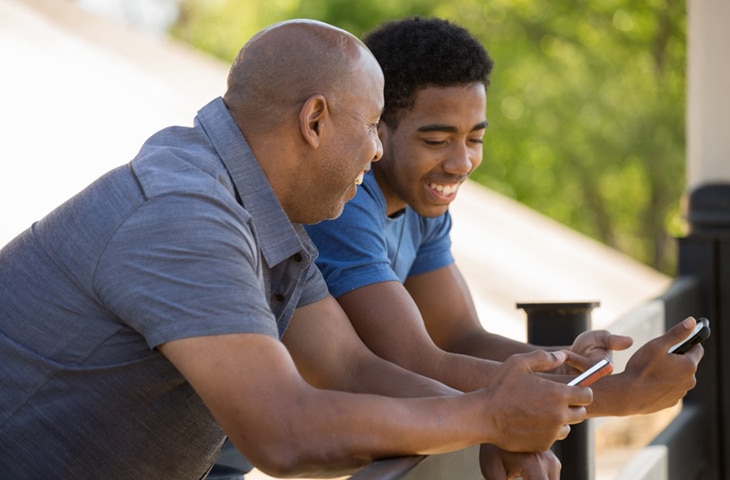 Mentoring can take many forms, from formal relationships in professional settings, to informal relationships based on specific goals or activities. Role modeling and mentoring youth on positive social behavior and bullying prevention doesn't have to be formalized. Mentoring can be done in daily interactions, classroom settings, group activities, online, and informally among friends.
For instance, working with children and teens to develop good digital citizenship skills is something that can be done online and off. Parents can role model digital etiquette on their own social media accounts and discuss it with their children while they use their devices. Knowing which apps and sites children and youth use most can open avenues to discuss online experiences. Older siblings can demonstrate digital safety by mentoring younger family members.
Teachers can conduct group activities in the classroom to foster positive peer relationships, inclusion, and moral engagement. They can work with older students to mentor younger students in pro-social behavior and activities.
Other resources parents and mentors may find helpful include: information on cyberbullying prevention, bullying prevention, and videos for younger children so they can learn what bullying is, how it hurts others, and what to do about it.